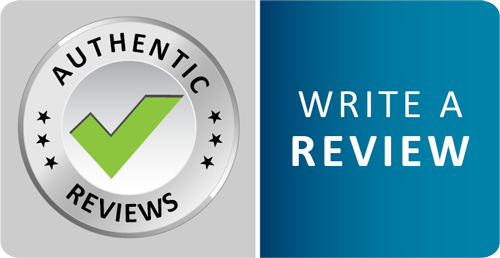 Customer Testimonials for National Auto Sales
National Auto Sales -
Find Out If You Qualify For $99 Down!
At National Auto Sales we are proud of the quality used cars we sell and our dedication to serve the needs of our customers. This is reflected in the amount of repeat business we receive. Whether this is your first purchase with us or one of many that you've had, you can count on our dedicated sales staff to make it the best buying experience possible.
Marc S. -
We Love Happy Customers!
Fair, honest, kind, welcoming, knowledgeable, all words that describes my experience with National Auto Sales . I have had the misfortune of dealing with many car dealers that where trying to use every dirty trick in the book to get me in a car that was not for me . Then I came to national Auto sales . You can feel the difference walking into the showroom . This is a family run business and they treat you as if you were one of them . They we're honest about the cars on their lot . I never felt pressured to go towards a car I didn't like. They have a wide variety of cars to choose from . I strongly recommend them . Fair pricing , friendly service , easy financing . What more can you ask for? Do your self a favor and check them out !
Jason K. -
Thank You For Choosing National!
Very honest and friendly!
Pastor Jack K. -
We Love Happy Customers!
Best people around!
Chris R. -
Thanks For Choosing National!
Love this place I bought multiple cars from here never had issues and they always helped me when it came to any normal repairs
Kosta Y. -
Another Happy Customer!
Friendly staff, very helpful and knowledgeable. They were able to get me into exactly what i wanted. Highly recommend!
Joey P. -
Thank You For Choosing National!
Excellent customer service, recommend to anyone looking to buy a car at a great price!
Shelby B. -
Thanks For Choosing National
I definitely recommend Brett! He helped my boyfriend and I buy our first car together as a couple and once our first car is paid off we're definitely coming back to him to get another. He was so helpful and made sure me and my family will be safe.
Charles P. -
Another Happy Customer
Salesman was very helpful and friendly and took his time and found the car that fit me. This was the second vehicle I've purchased from them I would definitely go there again.
Maria G. -
Thank You For Choosing National!
They are so helpful and kind and always trying to make the customer happy.
Terri K. -
Another Happy Customer
We had such a great experience with our purchase. Great place to buy a car. Friendly staff and definitely recommend family and friends to go there !!!
Taylor B. -
Thanks For Choosing National
Ant Owens is a great sales man he is very friendly and honest and will put you in the best car! The girls that deal with the payments are very helpful and work very well with you! Go to National Auto Sales!
James P. -
We Love Happy Customers!
The staff was very friendly and helpful with helping me choose a car I could afford and even provided me financing and future service and preventative maintenance, highly recommended great selection of choice vehicles
John G. -
Another Happy Customer
Got a suv from National never had a problem out of it 6 stars!
Jessica M. -
We Love Happy Customers!
I stopped in at National Auto Sales and was amazed at the selection they had. A sales man came right out and helped me look at a few cars, he was very polite and helpful. I didn't have any pay stubs or proof of insurance on me at the time to make anything happen right then...but I do plan on coming back this week and leaving a deposit on something until I get the rest of my money. I felt welcomed and comfortable at National Auto Sales, I haven't even bought a car yet but I'd still recommend them if you're looking for a car
Beth M. -
We Love Happy Customers!
Friendly staff!!
Dawn R. -
Another Happy Customer
Very smooth and easy purchase! Phenomenal customer service! This is my second purchase with National and Will definately back again! Thanks again to Brett, for my new mom car!
Danielle W. -
Thanks For Choosing National
I would definitely refer anyone here for a car. Brett went above and beyond to make sure I got the vehicle I wanted. I appreciate all the help I received and also they agreed to work with me so I didn't need a co-signer. This was my first experience with a by here pay here that reports back to build your credit. I m very happy with the truck. She runs great. Thank you Brett and National Auto Sales for helping me get my first truck.
Teddy R. -
Another Happy Customer
Ant Owens helped my mom get her Impala he was great to work with.
Tara L. -
Another Happy Customer
Family owned business that goes above and beyond for their customers!
Lilliana S. -
Thanks For Choosing National
Awesome place, I'm glad I got my car from there. Brett did a great job placing me in a car I'm comfortable with, and one I love. Thank y'all.